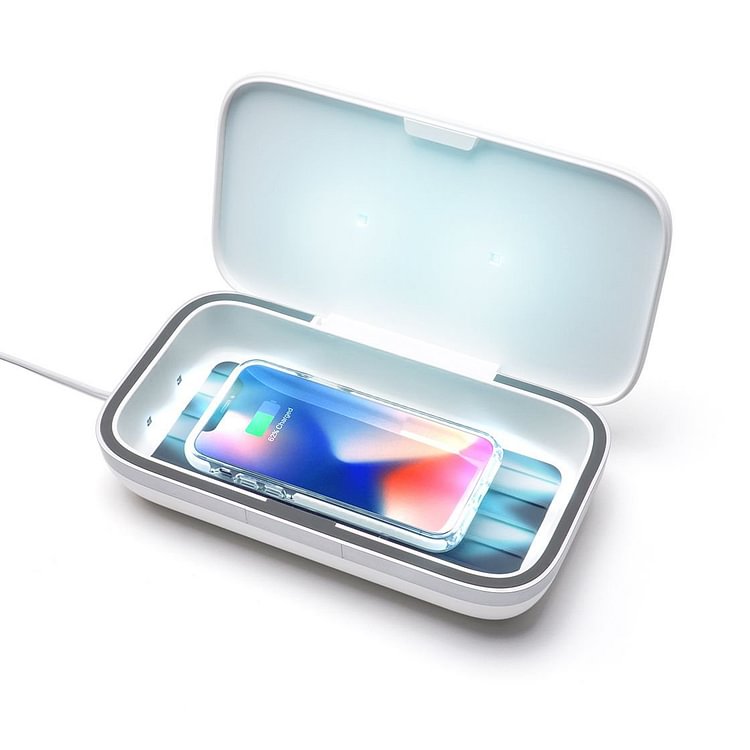 UV Sanitizer. 
Meet our UV disinfectant-it can kill 99.9% of the bacteria remaining on the surface of the phone
      Specification
      Destroy 99.9% of Germs in Three Minutes
Our high-efficiency UV Sanitizer kills over 99.9% of germs on your smartphone with six Mercury-free UV lamps inside. Breathe easy knowing your beloved phone is safe from germs. For more information, please visit our 
Note: Please be aware that this product is not proven to kill coronavirus. The UV Sanitizer kills 99.9% of germs, but we do not currently have a way to test its effectiveness against COVID-19 yet.
    PORTABLE AND WIRELESS CHARGING
    We're making it easier than ever to keep your phone safe from germs. Our
   UV Smartphone Sanitizer fits easily in a backpack or purse, and serves as a two-in-one             sanitizer and wireless charger for your tech.