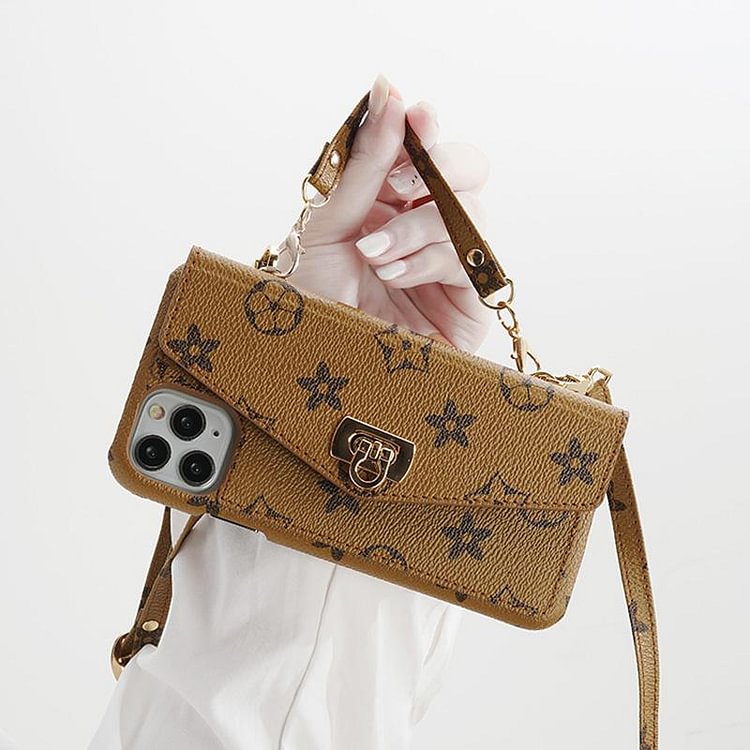 CASEVEXES. (Dajua). With a classic black leather case and silver details, its adjustable shoulder strap is effortless and is one of our most popular crossbody bags. (Dajua )includes a hidden rebound credit card compartment, making it a must-have item for any ongoing event or trendy and chic event.

Belt-comfortable adjustment, hands-free use; the strap is easy to remove and can be converted into a separate phone case. Strap size 48 inches-54 inches
The open-open design with snap cover allows you to easily access the screen; the stylish back pocket has snaps to hide and protect your credit card, driver 's license and cash
Natural Leather-Luxurious pebble leather can perfectly shape your cards and other items.
Allows you to easily carry your phone everywhere-no need to hold the phone. Very suitable for most activities, such as walking dogs, shopping, dancing, etc. No matter where you go, you can do everything at the same time!

CASEVEXES is the ultimate fashion accessory that protects your valuable accessories and makes it hands-free. In fact, CASEVEXES is the original luxury slung iPhone case. Its sleek, practical design will instantly transform your iPhone into a sleek, wearable technology.